Happy Monday and welcome back to LittleStitch! Today we are featuring another one of our favorite items: The Penny Purse.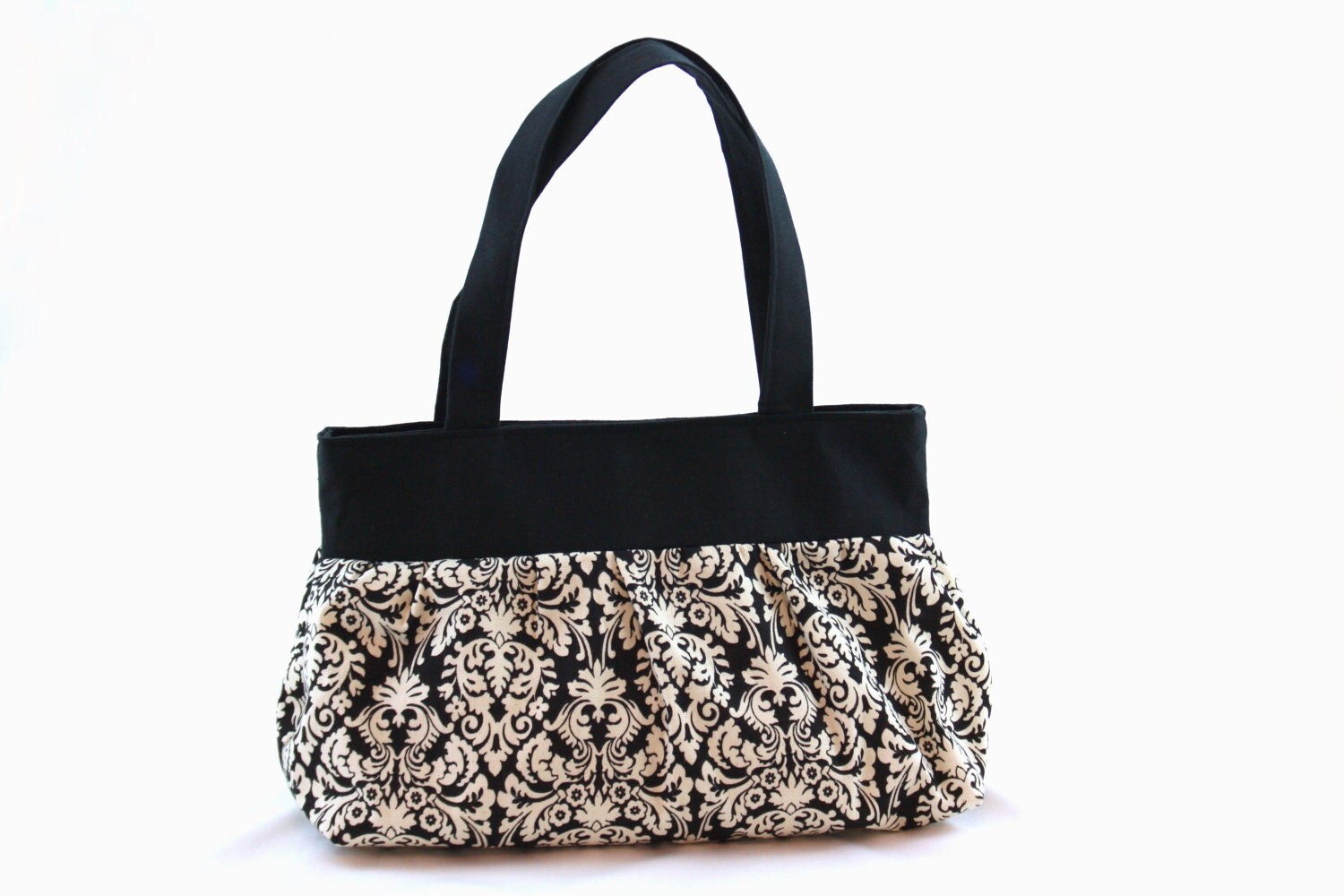 The Penny Purse was one of our very favorite patterns to piece together. We wanted it to be classy, cute and very functional. The black and white damask print matched with the solid black definitely hit cute and classy, don't you think? These purses are surprisingly deep and can hold all of your daily necessities. I know from experience, and will be sharing with you just how much I carry in my very own version of The Penny Purse tomorrow.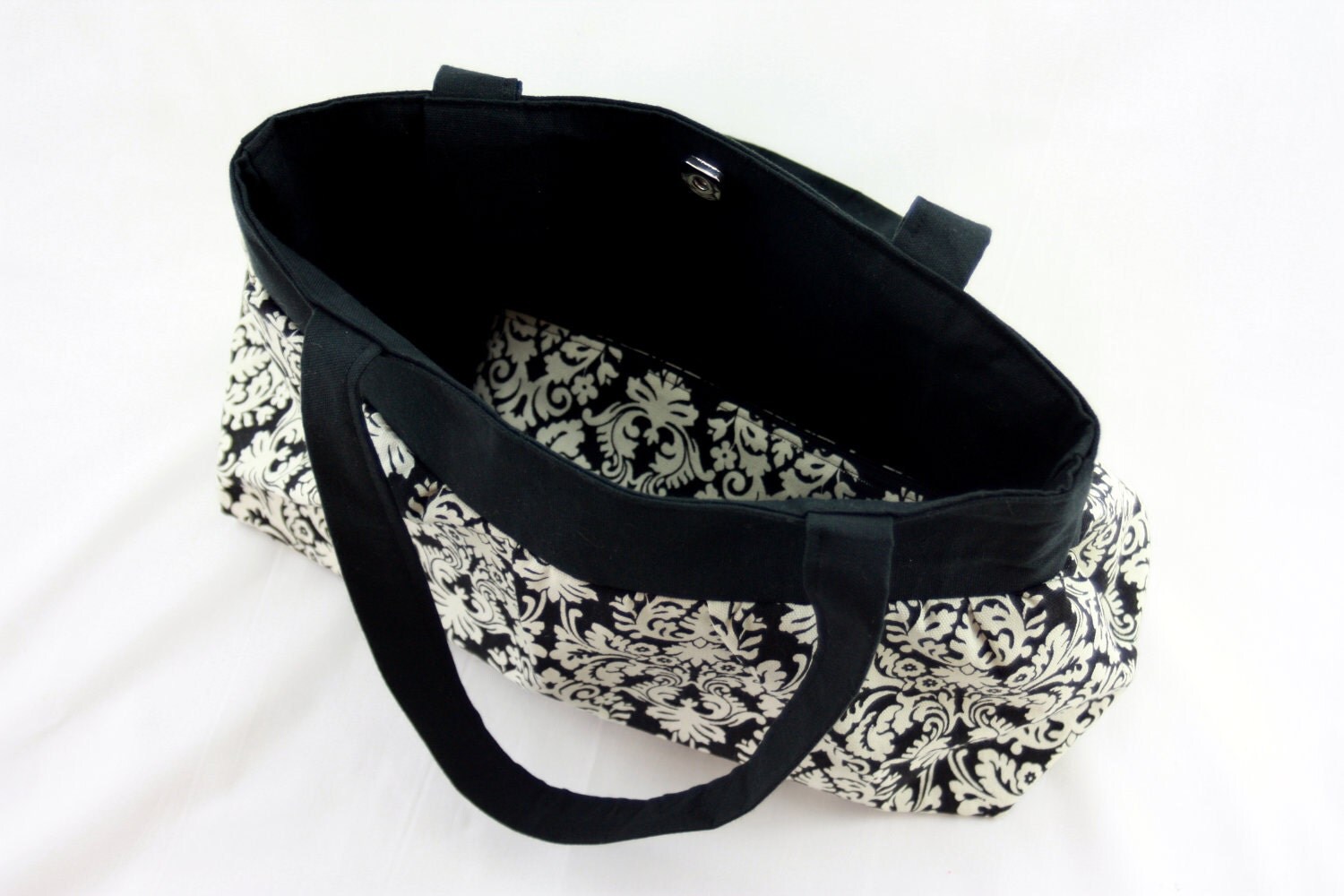 This particular listing of
The Penny Purse in Black & White Damask
is the very last one that includes a make-up pouch! From here on out, The Penny Purses will be sold separately from the make-up pouch. So here's your change to snatch up The Penny Purse WITH Make-Up Pouch for just $39.99!
I am so excited to share that we have sold 2 of The Penny Purses! Keep checking back, because we are stitching up more listings to add to the
Shop
.
See you tomorrow!